Many of my customers have been asking me to create a Christian Christmas Coloring Book and/or when is Delight in the Word Volume 2 coming…
Maybe you were one of them.
Well, I am excited to FINALLY announce that the
Delight in the Word thru Coloring, Volume 2 – Christmas Joy is HERE!!!
Fill your heart with Christmas joy as you fill your mind with the Word of God.
Reduce holiday stress as you enjoy coloring adorable designs & lettering while meditating on joyful Scriptures.
Journal your thoughts, memories and prayers on the matching journal pages for a unique keepsake book.
This Christian Christmas Coloring book for adults and teens includes:
Bible verse coloring pages with words large enough to color
Matching journal pages
Grayscale patterns on the back of each coloring page & journal page to prevent bleed-through
Variety of designs, from simple to more detailed
It is now available as a paperback book on Amazon.
And you can get it in 3-4 days with Prime shipping!
Perfect Christmas gift for stressed out moms, teens, college kids, teachers, Sunday school members, senior adults, and girls of all ages who love God's Word & coloring.
Want it NOW?
My Christian Christmas Coloring book is also available for instant download as a printable PDF, so you can print it from home today!
– Print multiple copies for all your family (for personal use only.)
The Printable version also includes PNG files that you can use to color the pages digitally on your iPad with Apple Pencil, or other tablet and stylus.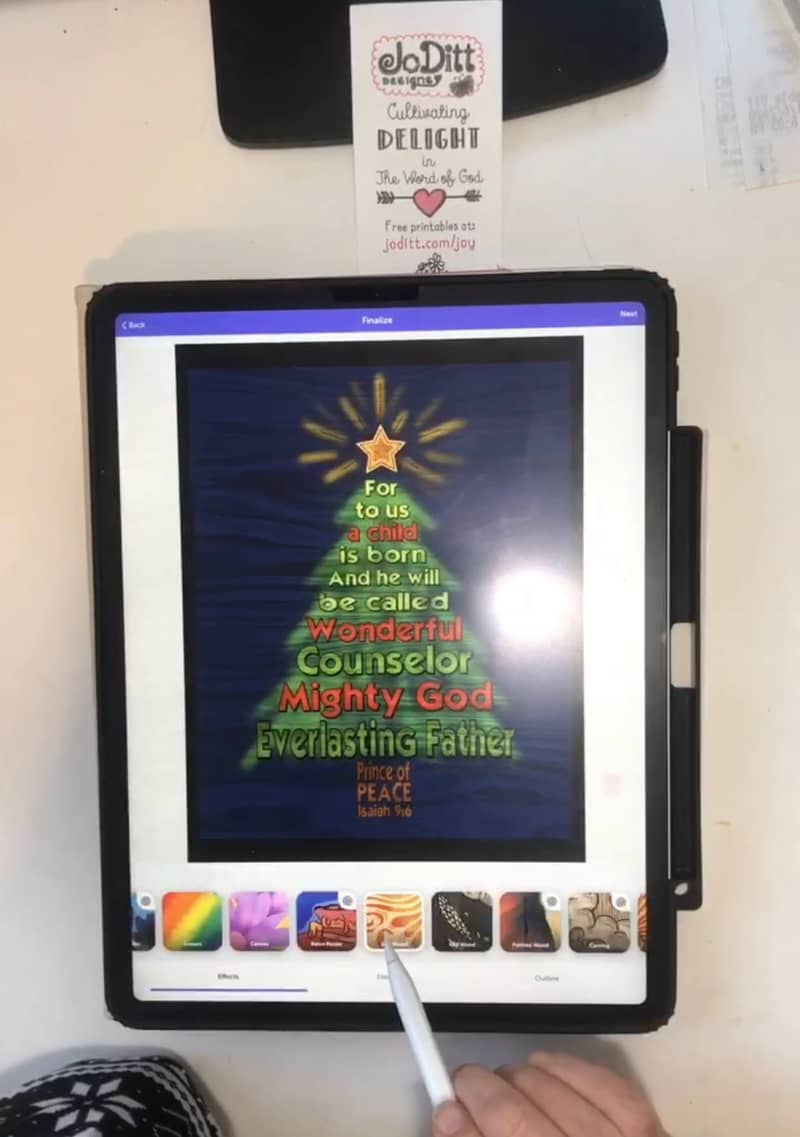 Both versions are deeply discounted for a very limited time!
GET PAPERBACK OR PRINTABLE/DIGITAL BOOK NOW!
See Delight in the Word, Volume 1: Favorite Scriptures and my other books here.