Happy Memorial Day!
Some people consider Memorial Day as the start of Summer and celebrate with BBQ cookouts and family gatherings, but Memorial Day was started as a day to honor and remember all of the men and women who died fighting for our country.
I am very grateful to these men and women who dedicated their lives so we can be a free nation. I am proud to be an American. I love my country and pray that God will continue to bless this nation. And I pray that we will continue to bless God and bless America by praying for America and by serving however we can.
To help you celebrate this great nation and the men and women who have fought for her, I am sending you FREE "God Bless America" wallpapers not only for your phone, but also for your tablet and computer as well, if you are on my email list.
Not on my list? Sign up now. Just fill in the form at the bottom of this post.
Want to hang or frame this design?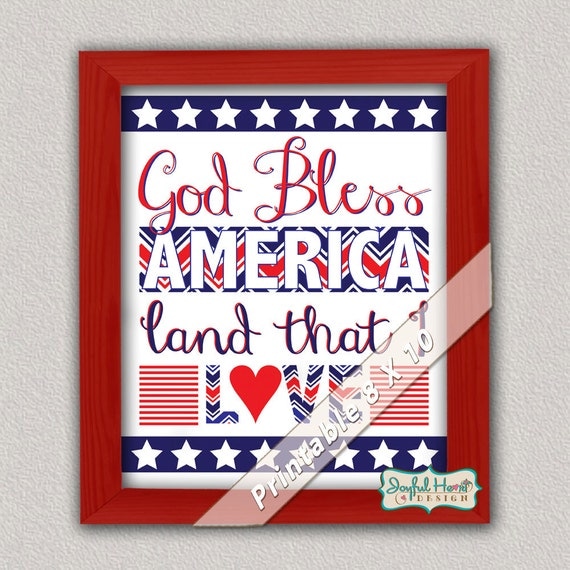 Get an 8×10 printable or 11×14 printable (digital file) from my Etsy shop then print however many copies you want.
Take advantage of my MEMORIAL DAY SALE –
Now through May 26th, 2015
BUY 2 GET ONE FREE!
(Purchase 2 wall art printables from my Etsy shop. Then email or convo me (or type it in the Note to Seller section) the name of the third print you want. You should receive your free printable via email within 24 hours.)